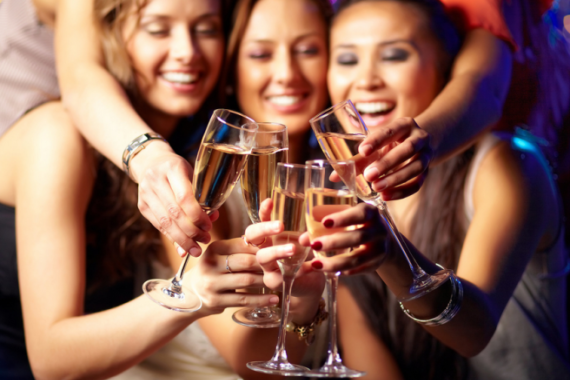 09 Feb

Barcelona Party
Barcelona Party
Today I have just received fabulous news, my little sister Victoria is getting married!
It was a long awaited news for the whole family but it was a long time coming. On the other hand, it's the beginning of a busy few months for all the celebrations and Victoria personally has asked me to please organise the wedding for her. The wedding is up to her and her future husband.
To begin with, I didn't know where to start. I contacted Sarah, her best friend, to help me with all the preparations. First of all, we wanted to know how many friends wanted to participate in her Hen Do Party. We created a whatsapp chat called » Barcelona Party «. The only thing we were sure about was that the party was going to be in Barcelona as it was a destination that Victoria loved. She had been there on 2 previous occasions and raved about the city, the weather and the atmosphere.
We started inviting all the girls we thought could join our Barcelona Hen Do. We wrote that please, nobody should say anything so that Victoria wouldn't hear about it and it would be a surprise. Regarding those who couldn't go, we told them to please leave the chat. That way all the information would be more direct. We decided to open a current account where we would each deposit 100 pounds. That way, we could be sure of those who said yes.
Barcelona Parties – Barcelona Party
Sarah and me spent many hours searching in internet. Let's put in search engines the word Barcelona Party , Barcelona Hen Do and several similar options. We decided in the end for to hire a professional local agency henpartynight. They gave me a good feeling and have a good reviews.
We started looking at their products and services. The Party Boat, tourist apartments, limousine tours, rent a midget prices, midget for hire , cocktail making hen party, hen party butlers… So, we decided to send the pages to the group so that all of them could vote.
What was certain was that accommodation came first, the rest would follow.
Regarding the accommodation, everything was easy. It was all thanks to two wonderful flats that were next to each other, door to door, in one of the best areas of the city, in Paseo de Gracia.
Each flat could accommodate 10 people, we were 16 confirmed girls. And we divided the youngest girls in one flat and left my mother, aunts and John's parents in the other flat. So, we would do all the activities together.
All Organised
In the end, Sarah was a great help to me. After days and days of trying to find an agreement, everything went very smoothly. We made the booking with the agency. At that moment we were super excited!
We were going to go to Barcelona this June, a different and special year for all of us. We are really looking forward to travelling after Covid. Plus the fact that it's my sister's barcelona Hen Do makes it all the more special. We already have the date marked on the calendar as the most important weekend, after her wedding obviously, and now I can't stop imagining what Barcelona will be like, beaches, people and magic!
My sister always speaks so well of, and now I promise to tell you how everything went.
I can't wait to be in Barcelona and to celebrate a super Barcelona Party!